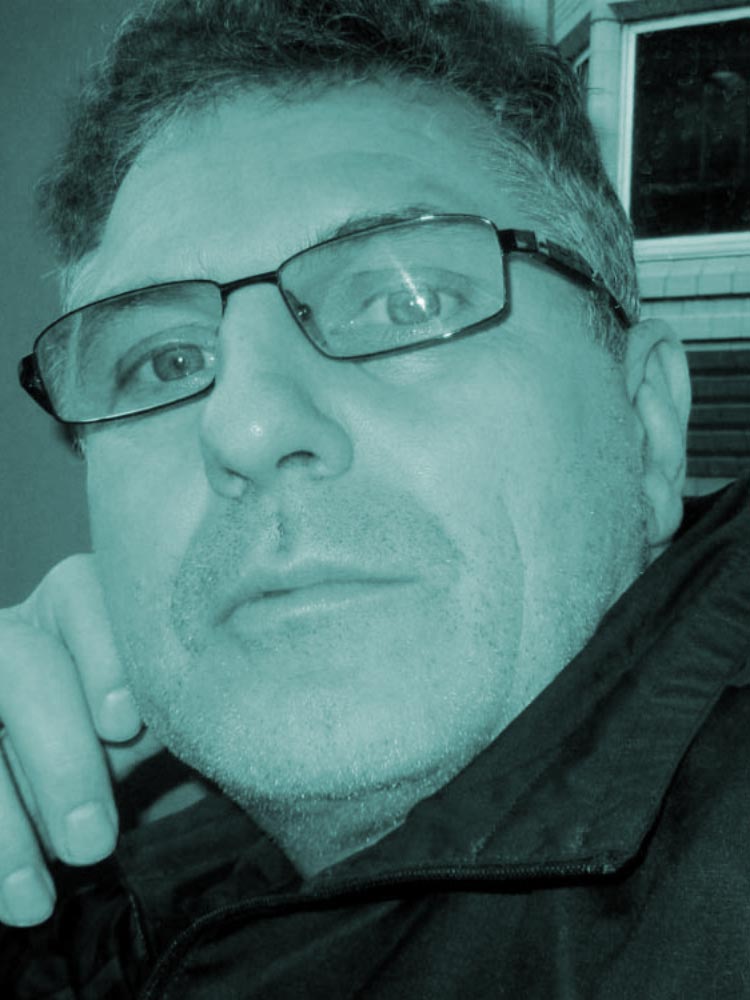 Bohumil Martinák
---
Mr. Bohumil Martinák is an art director of a postproduction film and audio-video studio. He has held the position at Dimas - Digital Master Studio since 1999.
He directed Slovak dubbing for a plethora of feature-length movies intended for cinema and television (more than 1500). He also acted as a mixer and sound director and sound designer for commercials, various TV spots and other video and audio features. His other activities include audio commercials recording and sound engineering for movie soundtracks.
At this time, also teaches at the Academy of Performing Arts at the Department of Cinema and Sound (FTF VŠMU Bratislava).
Examples of Mr. Martinak's work as a sound designer, sound editor, sound recordist, dialogue editor and mixer include:
Postoj / The Position (drama, Slovakia, 91 min.)
Let asfaltového holuba / Fly of the Asphalt Pigeon (drama, Slovakia, 90 min.)
Dávajte si pozor / Island of Long Ears (comedy/drama, Slovakia, 105 min.)
Afrodita / Afrodita (children, Slovakia, 92min.)
Suzanne / Suzanne (drama, Slovakia, 130 min.)
Fontána pre Zuzanu 3 / A Fountain for Suzanne 3 (comedy, Slovakia, 115min.)
Škriatok / Gnome (Pilot and TV series, Slovakia)
Ateliér duše / Soul Atelier (music profile, Slovakia)
Čertovo kolo / Devil round (art/music/documentary, Czech and Slovak)
Juraj Jakubisko (documentary movie profile)
Martin Slivka Muž ktorý sadil stromy (documentary movie profile)
Jan Nepomuk Hummel (art/music, Slovakia)
História Tatier / The History of Tatras (art/documentary, Slovakia)
Farby piesku / The Color of the sand (art/drama, Slovakia)
Johankino tajomstvo / Johanna's Mystery (fairytale/mystery, Slovakia, Czech, 86 min.)
Finále / Finale (featured sports film/documentary/art, Czech, Slovakia, 79min.)
Mixer feature films
Malý zúrivý Robinson / Little ungry Robinson (road movie, feature film, Slovak, 72min.)
Twins / Twins (animated film. Slovak)
Posledný autobus / The Last Bus (animated film, Slovak)
Zvonky šťastia / Bells of Happiness (feature film, Slovak)
Kabát / The Coat (short feature film, Slovak)
Chronos / Chronos (sci-fi, Slovak)
Slovensko 2.0 / Slovakia 2.0 (feature film, Slovak, Czech, 112min.)
Krok do tmy / Step into the Dark (drama, feature film, Slovak, 120min.)
Stabilita / Stabilita (animated film, Slovak)
Tak ďaleko, tak blízko / So far, so near (feature film, Slovak)
38-Pavol Demitra filmová pocta hokejovej legende / 38 Palo Demitra (feature film, Slovak, Czech, Canada)
Sedem zhavranelých bratov / Seven ravens (feature film, Slovak, Czech)
Lokalfilmis – Cigáni idú do kina
LokalFilmis (animated feature film, Slovak)
Comeback / Comeback (feature film, Slovak)
Stanko / Stanko (road movie, Slovak)
Anton Srholec / Anton Srholec (feature film/documentary/art, Slovak)
Hviezdny taxík / Star taxi (animated/sci-fi, Slovakia)
Agáva / Agave ( drama, Slovak, 91min.)
Attack Zombies / Attack of the Lederhosen Zombies (comedy/horror, Austria, 78min.)
Color of Sands / Farby piesku (drama, Slovak, Arabic, 80min.)
Piata loď / Little Harbour She's Harbour (family, Slovak, Czech, Hungary, 90.min.)
Anjel Pána 2 / Anjel Pana 2 (comedy/family/fantasy, Czech, Slovak)
Lichožrúti / The Oddsockeaters (animated film, family, Czech, Slovak, Croatia, 80min.)
Všetko alebo nič / All or nothing (comedy/romance, Slovak, Czech, Poland, 107min.)
39 Týždňov, 6 dní / 39 Weeks, 6 days (animated, Slovak)
The Bright Spot / Svetlé miesto (documentary, Slovak)
Žltá / Yellow (animated film, Slovak)